PATCHWORK ILLUSION: FABRIC SUGGESTIONS
FABRIC: choose three or four color families, such as blue, pink, green, yellow or purple. Any colors will work, so don't worry about "matching" the color families to each other. Bring 2-8 lights, 2-8 medium and 2-8 darks in that family. Make sure your fabric is not busy prints. A fat quarter of each is fine. You may bring more color families or more values if you wish.
What is a busy print? Any high contrast print such as white over a dark color, a small calico print or a "loud" print. The fabric "Fossil Fern" is a good example of a non-busy print.
These fabrics are good examples of the types of fabrics you should bring for this class. Notice the prints are not busy. These type of "tone-on-tone" prints work best for this class.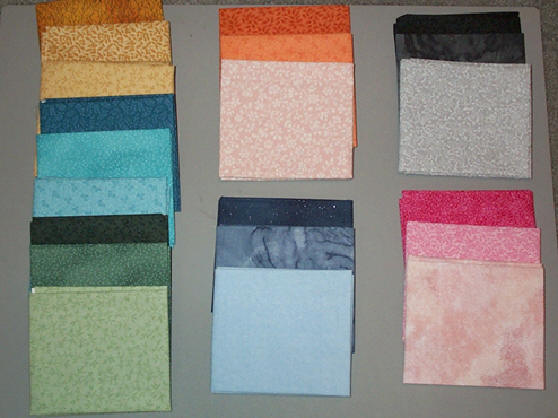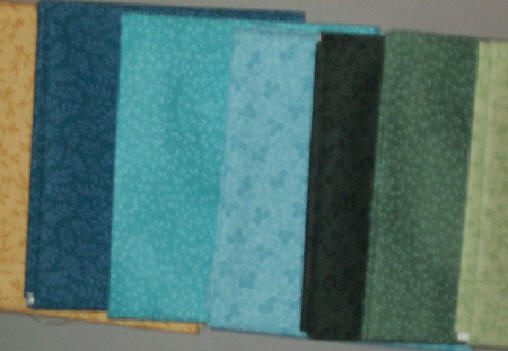 Close-up on tone-on-tone fabrics.